Let Skat-Trak Repair your Stainless Steel Impeller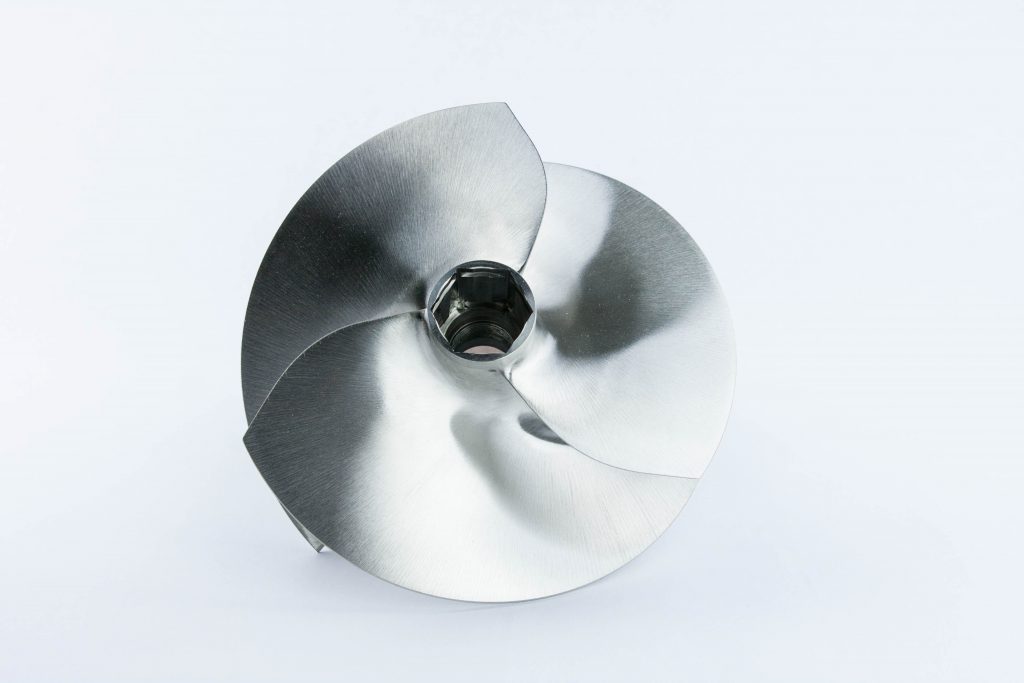 Skat-Trak can weld, repair, and completely refurbish your damaged stainless steel impeller. We can make it look and perform like new.
Skat-Trak can do OEM and aftermarket repair service to stock OEM specifications. The same strict quality control checks as the OEM parts we make for Yamaha, Sea-Doo, and Kawasaki.
We offer a fast turnaround!
We can re-pitch up or down 1/2 to 1 full degree, but no more than 1 degree.
Sorry-We cannot re-pitch a straight pitch impeller into a progressive pitch impeller.
Basic Repair
Rebalance, refinish, and sharpen the leading and trailing edges of impellers that have minor damage.
Starting at US $85.00
Re-Welds
Impellers that are outside diameter has been worn and needs to be re-welded and machined. Rebalance and finish included.
Starting at US $165.00
Please fill out the form below and include it in the box when shipping or dropping off.
Prices subject to change without notice.